Join us, live and in person beginning July 12th at 9:30am. We are requiring an RSVP (ticket) to attend services. You can obtain your free ticket on the Eventbrite app on your phone or at eventbrite.com. Getting your ticket in advance will guarantee your seat, but tickets will be available at the door, if we have not met our seating capacity. We are looking forward to seeing you and are glad to be worshiping and celebrating life together.
Our Mission
To be a church where the unchurched people want to go.

Our Vision
To lead people to follow Jesus with all their hearts.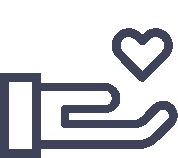 "Give honor to the Lord with your wealth, and with the first-fruits of all your increase: So your store-houses will be full of grain, and your vessels overflowing with new wine."
-

Proverbs 3:9-10